More VAR controversy!
Newcastle coach Ernie Merrick is fuming over a VAR decision not to award a penalty after his midfielder Nick Fitzgerald had appeared to be pushed in the back in the 22nd minute of their 1-1 A-League draw with Perth.
Yet to win a match after four games this season, the Jets led 1-0 until the 86th minute when Glory's Diego Castro popped up late to dash their hopes on Saturday at McDonald Jones Stadium.
And despite several late chances to score, including the Glory's Alex Grant being red-carded in the 87th minute, Merrick has delivered a stunning spray at referee Jonathan Barreiro over the first-half incident.
"Before we start, let's get the penalty out of the way. Have you ever seen a more blatant penalty? A push in the back, extended arm in the penalty box. How is that not a penalty?" Merrick said.
At half-time, Merrick was seen to approach the referee to seek clarification, but said he did not receive it.
"When he wasn't speaking Spanish, yes I spoke to him," Merrick continued.
"He speaks a lot of Spanish during the games and talks to the opposition a lot in Spanish. We're in Australia, I would have thought he would be speaking English most of the time so we can all hear what he's saying to his mates."
A-League: 58 mins: Goal! Western United 2-1 Western Sydney Luck's a fortune for Appiah-Kubi, who finds himself in the right spot when Gülüm's fluffed attempt at goal falls at his feet. In the end it's an easy shot to the right of the keeper to put United in the lead for the first time tonight.
A-League: 50 mins: Western United 1-1 Western Sydney Huge delay here with VAR holding centre stage, as VAR likes to do, ruling on whether the ball, headed by McDonald into the chest of the Wanderers keeper, has in fact crossed the line. Confusion abounds, and you can't deny it is good theatre, but the ruling is NO GOAL. United players are convinced (of course) and so are the Fox Sports commentators, but it's what VAR thinks that counts.
I promised you our report on Great Britain's rugby league loss to New Zealand in Christchurch. And I am nothing if not a man of my word.
A-League: HT: Western United 1-1 Western Sydney So, where were we? Oh, yes. Geelong. Well, since Durante's equaliser there hasn't been much to report. Save for yellow cards to Patrick Ziegler and Ersan Gülüm, and Kone's injury-enforced substitution for Calver, the first half more or less fizzled out. United, however, have probably been the superior team and will be on better terms with themselves. And no Berisha? Don't start me.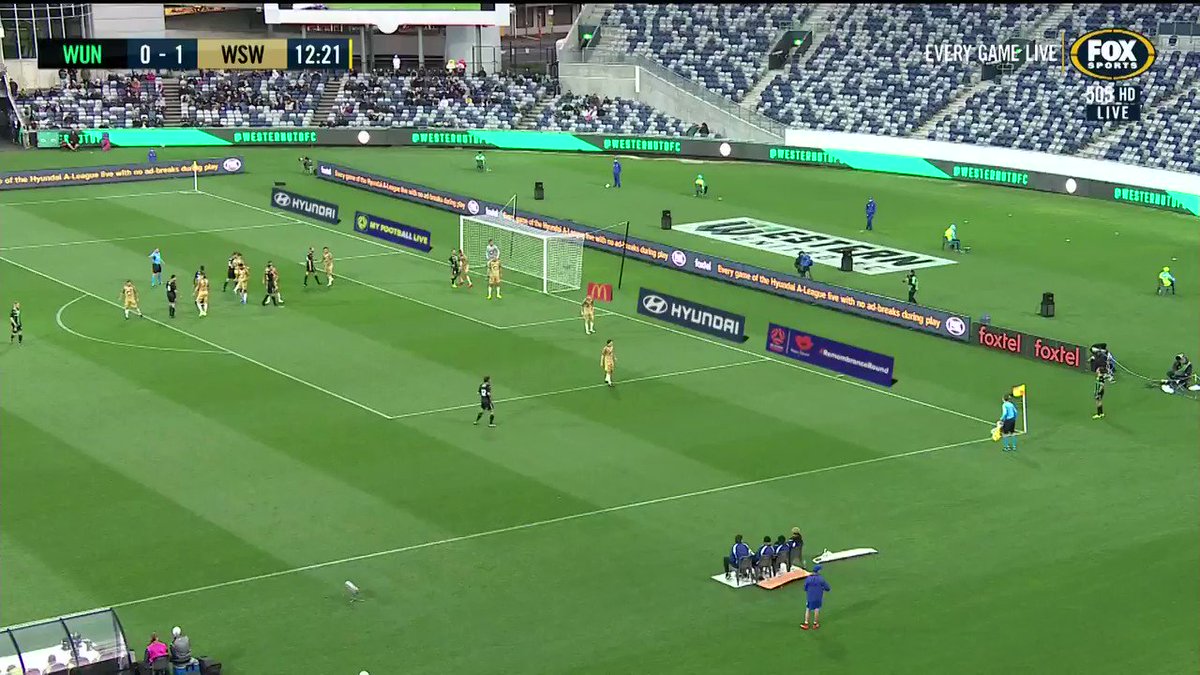 A-League: 13 mins: Goal! Western United 1-1 Western Sydney The Wanderers barely have a moment to enjoy their lead before Durante rises at the far post and heads home to restore parity.
Rugby league: FT: New Zealand 23-8 Great Britain
A pretty easy win for the Kiwis in Christchurch. I'll have a spanking good match report for you very shortly.
Until then, I'll leave you with this to ponder.
A-League: 5 mins: Goal! Western United 0-1 Western Sydney A very tidy start for the Wanderers in Geelong, with Thomas Duke finding himself on the receiving end of a nice ball from Georgievski. Duke could've blazed away, he could've gone for power, he could have fluffed it completely, but what he did was caress the ball with the inside of his right boot and curve it past the keeper. Pretty to watch.
Rugby league: FT: Fiji 22-20 Papua New Guinea
Fiji have edged Papua New Guinea 22-20 in their Oceania Cup rugby league Test in Christchurch. It was a lot closer than many had predicted but Fiji's second-half defence ensured they clung on for victory.
After a quiet opening quarter, the game exploded into life when prop Tui Kamikamica opened the scoring for Fiji in the 22nd minute.
That set off a back-and-forward period in which both sides scored before PNG captain Rhyse Martin kicked a penalty goal on the stroke of half-time to give his side a 14-12 lead at the break.
Tries to Viliame Kikau and Ben Nakubuwai in the second spell gave Fiji a slender advantage which proved the difference. *
* Again, thanks to AAP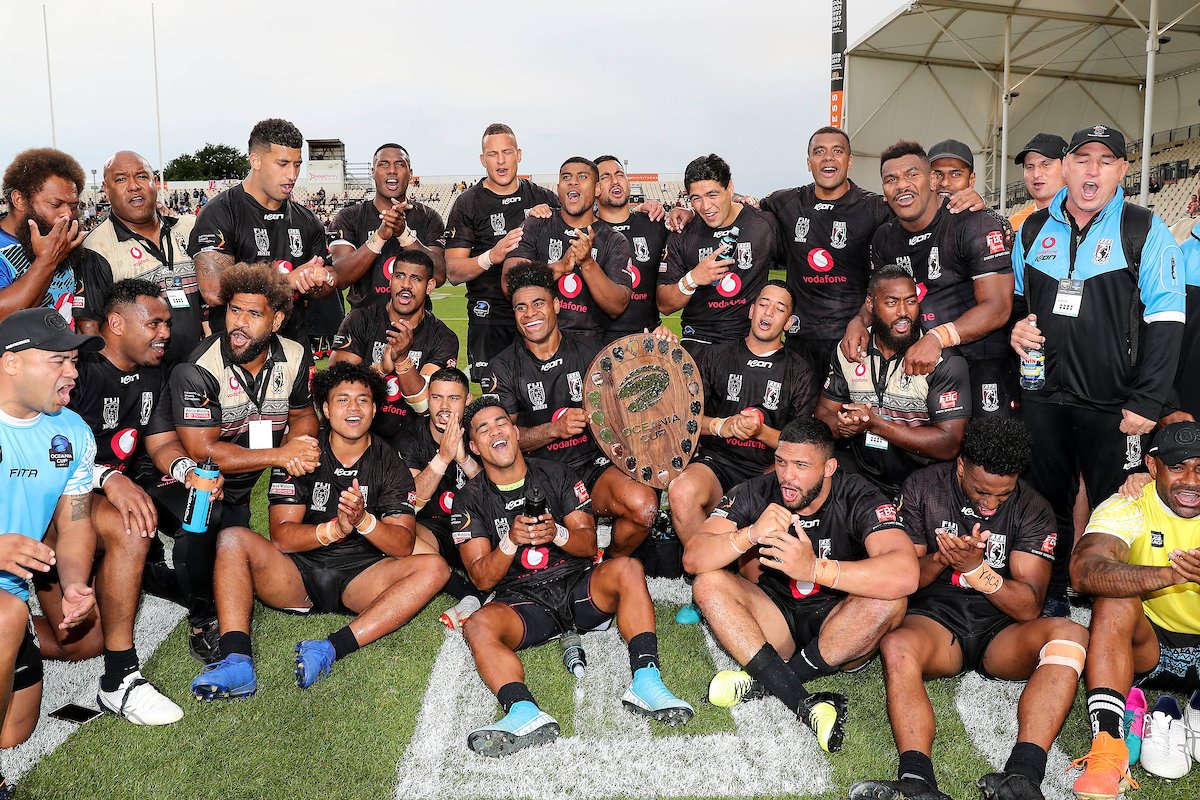 We're not far away at all from the opening whistle in the A-League clash between Western United and Western Sydney Wanderers.
Teams:
Western United (3-4-3): Kurto (GK); Gulum, Durante, Chapman; Pain, Jertec, Kone, Risdon; McDonald, Diamanti, Appiah-Kubi. Subs: Scott (GK), Burgess, Hamill, Pierias, Calver, Stamatelopoulos, Vujica.
Western Sydney (4-4-2): Lopar (GK); Wilmering, Ziegler, McGowan, Georgievski; Muller, Baccus, Schwegler, Yeboah; Meier, Duke. Subs: Suman (GK), Adam, Trew, Russell, Grozos, Mourdoukoutas.
Should be a good game. The Wanderers are in fine form and the new boys haven't been too shabby, either. I'm tipping a high-scoring draw and, in the 81st minute, a rousing rendition of Go West's King Of Wishful Thinking by the entire crowd, players and administrative staff.
It's certainly been a big week for women's football in Australia, so you could be forgiven – I once had an editor who despised this turn of phrase, couldn't understand it and never allowed it – for cutting them some slack against Chile this afternoon, especially as they were first-up after the World Cup.
But when Sam Kerr's in your team, who needs excuses?
WBBL Round-Up
Perth have survived a massive scare to defeat Adelaide Strikers by two runs in a last-ball cliffhanger at Karen Rolton Oval.
Bridget Patterson, who played the knock of her life to drag the Strikers out of the mire, needed four to win off the final ball from Heather Graham to haul in the Scorchers' 3-173.
But Patterson, who had crunched six fours and three sixes in her sizzling 60 from 32 balls, couldn't quite find the rope one last time. *
Brisbane Heat have leapt to second position on the WBBL ladder after thumping Sydney Sixers by seven wickets in Saturday's blockbuster at North Sydney Oval.
In a rematch of last season's final, the reigning champions were untroubled in cruising past the Sixers' modest 7-123 with 19 balls to spare, leapfrogging them and Adelaide Strikers in the standings in the process.
With her sister Grace Harris (26 not out) at the other end at the end, Laura Harris raised the Heat's fourth successive win over the Sixers by smashing Hayley Silver-Holmes over the long-on fence for her second six.
Openers Beth Mooney and Maddy Green contributed 25 apiece and No.3 Jess Jonassen top-scored with 33 to cap a fine all-round game before the Harris sisters finished with a bang to make light work of the chase. *
A stunning masterclass from captain Jess Duffin has propelled Melbourne Renegades to a last-ball, four-wicket win over Hobart Hurricanes at CitiPower Centre in St Kilda.
With one required off the final delivery to reel in the Hurricanes' 5-150, Maitlan Brown calmly flicked Nicola Carey past square leg for the winning run, snapping the Renegades' three-game WBBL losing streak.
The home team was in huge trouble earlier in the chase when they slumped to 3-12 after Hobart spearhead Belinda Vakawera (2-21) had started with a wicket-maiden and proceeded to cut through the top order. But the Hurricanes simply had no answer for Duffin. *
* With thanks to Australian Associated Press.
A-League: FT: Newcastle Jets 1-1 Perth Glory
This one's just out of the oven. The Jets led for much of the game after Jason Hoffman's strike after 31 minutes, but Perth were always in the contest and deservedly shared the spoils thanks to Diego Castro's equaliser with barely four minutes of regulation time remaining. Newcastle needed a win here to lift themselves from near the rear of the ladder, but a point on the road will do the Glory nicely.
How good is Ashleigh Barty?
A straight answer to that question is: very, very good, the best female tennis player on the planet if you really want to know. A not-so-straight answer to that question is: don't you know how good she is? Where have you been, under a rock?
Anyway, this superb player, who is looking forward to a can or two on the couch after her amazing year, gave Caroline Garcia a tennis lesson this afternoon to draw Australia level with France in the Fed Cup final. Onya, Ash.
Preamble

Scott Heinrich
Good evening, sports fans. The footy seasons are over, the Test summer hasn't yet begun, but I tells ya, it's been a pretty big day in sport. And it's not over yet. With the Fed Cup, WBBL, A-League, international rugby league and the mighty Matildas in action, today is ample proof that there is no such thing as a lull period in sport. I've got updates and results galore to bring you, but before I do that, wrap your staring gear around this.
.